How to Use Quarantine to Your Advantage
In some cities, the shelter-in-place rule is beginning to lift, but for others, the quarantine is still going strong. For those of you who are currently in quarantine, let's talk about ways to use it to your advantage.

After you've grieved over the stress and heartbreak that has come with this historical pandemic, it's time to do everything in your power to lift yourself up.  Do you want your life to improve exponentially? Do you want to boost your level of well-being?

If so, please scroll down. It's all about transforming your attitude into one of positivity and optimism. Instead of growing bored in your house, lets utilize all of this extra time for self-growth!
Passion Projects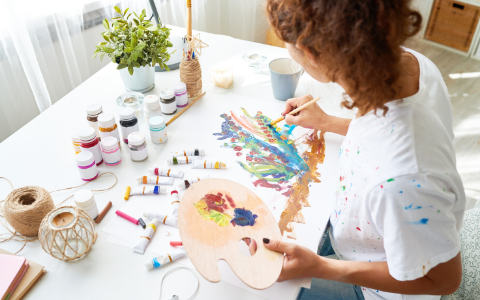 Is there something that you've always wanted to do, but haven't gotten around to it yet due to a  hectic schedule? For me, it's learning sign language, learning how to play the ukulele, and starting a personal blog.

Utilize your free-time by doing something creative. Not only are you being productive, you're nourishing your soul when you work on passion projects. Often times, we have our best ideas when we have ample alone time. Turn your idea into an action by working on it!

Whether it's learning something new or picking up on an old project, you'll be giving your brain a workout too. We all want to find our flow in life, right? Why not start now? 
Spring Cleaning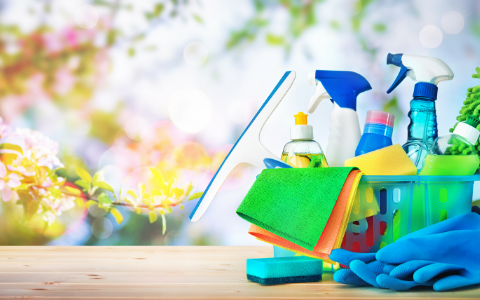 We should be doing our spring cleaning each year, but sometimes this chore gets pushed to the side. Now is your chance to do a thorough job. Instead of cleaning lightly, it's time for a deep clean! Vacuum all of your rugs, sweep, mop, dust, scrub the tiles, and reorganize your home.

Get rid of all of the clothing you don't wear anymore and your belongings that you don't want. You'll feel unencumbered and lighter. I just got rid of a lot of old items in my room and it truly feels like a weight has been lifted! I feel free and light. Not only that, it created a more zen atmosphere.

I'm able to meditate, sleep, and write more comfortably. Clutter weighs us down and distracts us. If you're into feng shui, interior design, and decorating, you may find that you actually have some fun with your spring cleaning! 
Find Ways to Laugh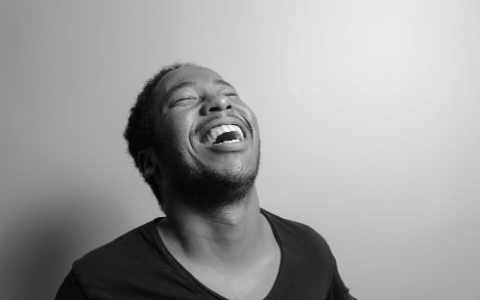 COVID-19 brings a lot of stress and tragedies, making it a tough time to find humor at the moment. Still, its important for you health and well-being to laugh and smile each day. Let's talk about a few ways to add humor to your life.

Read the funnies, watch stand-up comedy, look at memes and gifs, watch SNL, or order a comic book.  Being around kids can also add a dose of humor. Kids don't filter themselves before speaking. Their candidness can be hilarious! Animals are also known for making the people around them smile.  Do you live with any pets?

Turn inward and try to find the humor in all situations. Being lighthearted for some portion of the day is healthy, especially right now. As far as your mental health goes, sometimes laughter can be the best medicine! 
Nourish Your Soul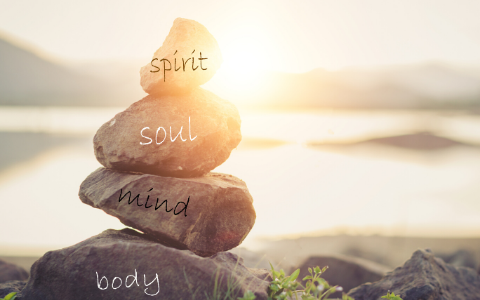 Ask yourself, "How can I nourish my mind, body, and spirit? This is a personal question that will look different for everybody. For many of us, meditating can bring a sense of groundedness and compassion into our lives.

Moving your body will help lift your spirits and fitness level.  Try an at-home cardio or weight-lifting workout. Fueling your body with healthy foods will also keep you nourished. If you use this time to learn how to cook a few nutritious meals, you'll feel so great about yourself!

If you want to learn something new, now is your opportunity! Fight off boredom by engaging your brain. For example, do a puzzle, a crossword puzzle, or learn how to speak a new language. Look at the mental, spiritual, and physical benefits that these activities can bring to you.  
Music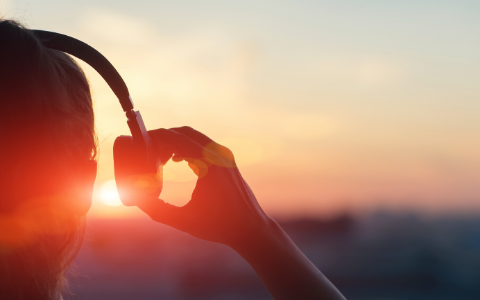 I don't know about you, but listening to music deeply enhances my life. We've all heard a song that hits home and pulls at our heart strings. Plus, the melody and lyrics just sound so pleasing!

Maybe you listened to music when you got the chance pre-quarantine, but now you can dive deeper. This is the time to discover more artists, albums, and songs that interest you. At the office, you were probably either listening to the playlists of your supervisor's iPod or the idle chatter of your gabbing neighbor.

Back then you didn't have control over your music. Now, you do! Because you're working from home, you're free to listen and discover more music. 
--------------
Readers, this is the time to optimize your free time! Use this time for self-growth, discovery, laughter, and nourishment. You deserve to enjoy yourself during the quarantine. It can be easy to let the days pass by without doing anything that enriches your life.

You don't need to be productive each moment, but it's important to keep yourself healthy. Your well-being matters! With all of the stress going on right now, you may have to work harder to maintain your normal level of happiness.

I hope that these activities help you find a way to your use the quarantine to your advantage. Thank you for doing your part by wearing a mask and practicing social distancing. 
Annie Foley
Author
Incense Falls 
P.S. If you're looking for a symbol of peace and acceptance, check out our Little Monk incense burner! 
Leave a comment