5 Traveling Destinations for Spiritual Growth
There are certain places in the world that have a special sort of energy to it.

As Wim Hof says, "Feeling is understanding." You may not be able to explain why certain places hold specific energy, but you understand once you feel it.

Gathered from travelers around the world, here are the top 5 travel destinations for spiritual growth.
Varanasi, India
India itself is already a travel destination for spiritual seekers. Seeing as it's the birthplace of yoga, this makes sense.

Varanasi however is known as the "Spiritual Heart of India", nestled alongside the banks of the holy Ganges River. This is thought to be the place where Buddhism was founded and developed, making it a destination for many Buddhists.

Varanasi is a very different kind of city; animals wander free from chains, bodies are cremated in the River Ganges, and people from all spiritual paths of life come here to find deeper meaning.
Borobudur, Indonesia


Tucked away on an island off the Indonesian coast, Borobudur itself is a work of art. 

It was built from two million stone blocks, arranged in the shape of a giant mandala representing a diagram of a perfect universe. It is a pyramid of steps built clockwise, with a breathtaking structure in the middle that represents Nirvana.

Many seekers come here to make the pilgrimage around the steps, claiming the energy is like nowhere else. 
Kyoto, Japan
Once known as "Capital of Peace and Tranquility", Kyoto has been the focus of Japanese culture for over a thousand years.

Rightfully so, seeing as it is chock-full of spiritual sites, including:
400 Shinto Shrines
1,600 Buddhist Temples
90 Christian Churches
Many people are drawn to the 800 year old Fushimi Inari Shrine due to its location overlooking the city and unique trail of red gates scattered throughout. 
Hanuman's Footprints Throughout Asia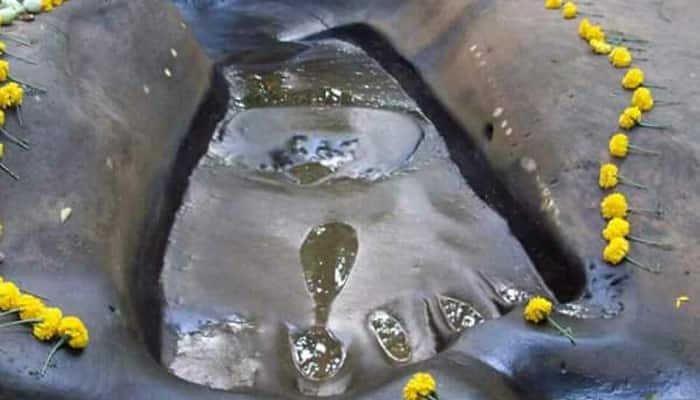 Hanuman is a diety found in Indian & Hindu culture, representing devotion, strength, and courage. There is a story of how Hanuman once lept across the Earth in three bounds to save Sita.

It's curious how there are three massive footprints found throughout Asia with no explanation as to how they got there, yet there is this story. My imagination really gets going when I think about this anomaly.

Devotees to Hanuman flock to these sites for spiritual balance, located in Sri Lanka, Andhra Pradesh, and Thailand. 
Machu Picchu, Peru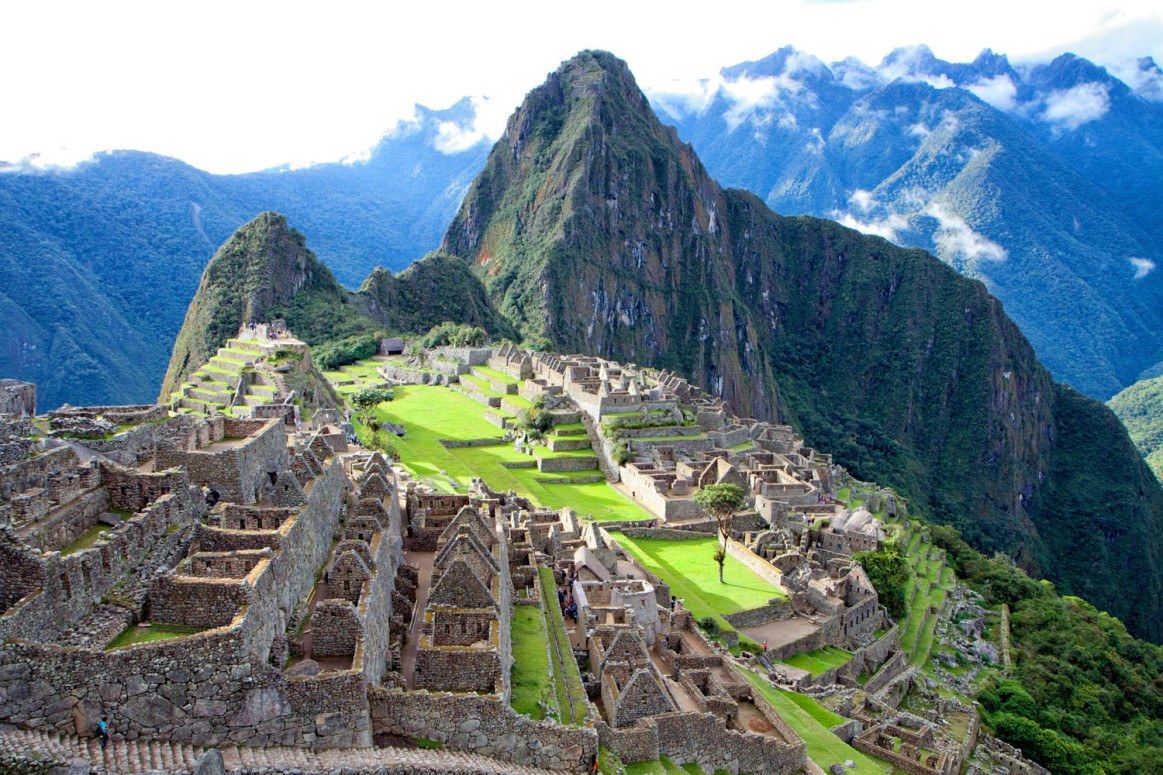 This is the only location on this list that I've personally been on, and I can attest to how wonderful this location is.

Machu Picchu is a ruins of an ancient civilization on top of a mountain in the middle of the rainforest. I'm not exaggerating; in order to get there, I had to fly from Lima to Cusco, then take a bus to a train, then from that train get on another bus, then hike up the mountainside to see the ruins. 

The whole process takes a full day, but the results are spectacular. 

It's also interesting to note that there's a lot of gold and silver in the mountainsides not only in Machu Picchu, but also scattered throughout Peru. I was barefoot most of the time, and the energy I felt from the precious metals combined with the magic of pure nature is indescribable. 
---------
What are your top spiritual travel destinations?

Do you have any places you've been to that you'd like to share?

Let me know in the comments!

Have a great day,

Dan
Author
Incense Falls
P.S. Our Monkey King Incense Burner is an excellent addition to any spiritual practice.
1 comment
I have planned to visit Machu Picchu, Peru but had to cancel due to corona virus lockdown. My ticket was refunded but I lost money. I was so excited for the opportunity to travel that I shopped online for new bag, gadget and clothing. Once this COVID-19 is over, I'll definitely visit Peru.
Sabrina Dias
May 12, 2020
Leave a comment